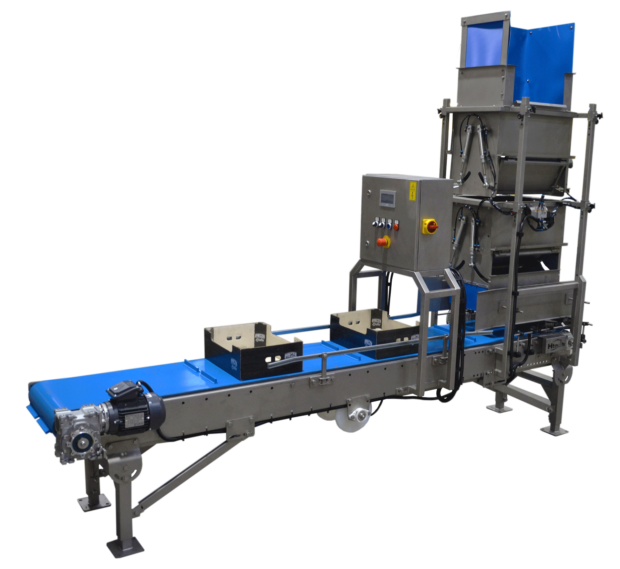 The Easy Filler is designed for filling carton, plastic and wooden boxes with vegetables. The basic version of the machine is usually connected to a dosing system and receives vegetables from its collection belt. If the portion is in the buffer and if there is a box ready in correct position, the bottom flaps of the buffer open and the product is dumped in the box which moves on without delay to make space for the next one. The process is fully automatic.
The machine is built from stainless steel. It is height-adjustable to allow various boxes to just fit under the buffer. Thanks to this minimal drop distance the packing is the most gentle solution available on the market. The construction also allows super-easy cleaning and maintenance.
The filler can be put in line with a FEEDBOX system and send the full boxes for palletizing. The EASY-FILLER can also be equipped with scales.