Htech FEEDBOX ZKA is designed for feeding individual cartons, plastic and wooden boxes from the stacking hopper to the next phase of the processing line.
The machine is able to provide automatic supply to the subsequent machine, which sends a signal requesting an empty carton. The length of the levelling conveyor acting as a stacking container for cartons/boxes can be adjusted according to customer requirements or can be placed next to the machine for the production of cardboard boxes with stacking unit.
Automatic suply of empty crates or boxes
Works with all common crates on market
User friendly interface
The ZKA Feedbox can be set up for another type of cartons/boxes in just 5 minutes. It is able to work with most boxes and cartons available on the market.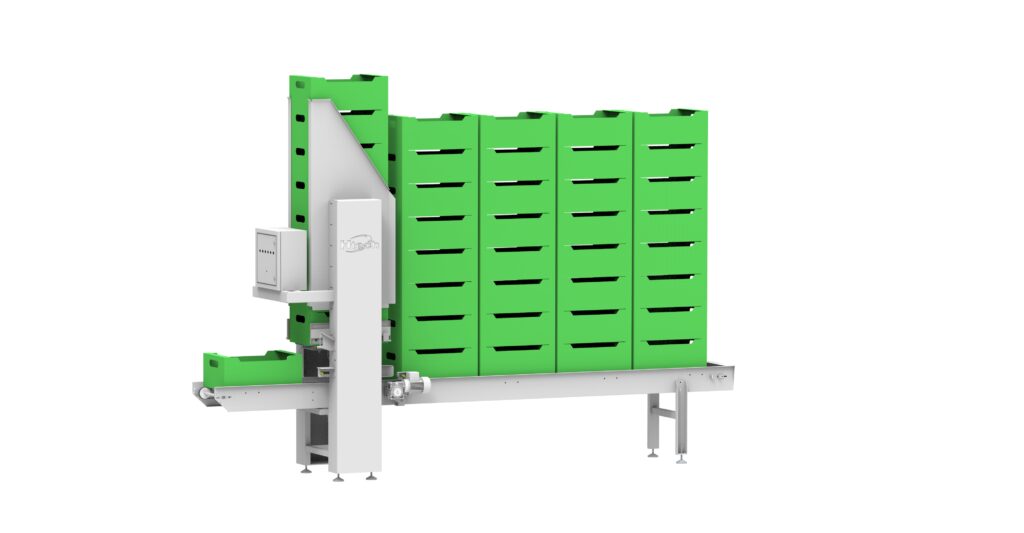 ZKA