Our customers are companies that grow and process vegetables and fruits.
onions
carrots
potatoes
red beet, celery, leek etc
apples
tomatoes
soft fruits
Carrot line
receiving, destoning, washing and polishing
sorting (mechanical or optical)
weighing, packing and paletizing
Potatoe line
receiving, destoning, washing and polishing
sorting (mechanical or optical)
weighing, packing and palletizing
Onion Line
receiving, destoning, washing and polishing
sorting – mechanical
weighing, packing
palletizing
Apple line
water unloading
optical sorting
weighing and packing
Tomato line
weighing, packing
palletizing
Installation
Htech provides design and construction activities from the place where the product enter the line from long-term storage or using receiving bins and installs machines for cleaning, sorting, weighing, packaging and palletizing.
Equipment
Dosing equipment for packaging machines:
Jasa 350 Quickpack / packages such as FIXPAQ, EXTRAPAQ
C-Pack 929 / mesh
Htech Net-bagger / raschel bags on the roll
Htech Veg-bagger / PE bags on the roll
Htech Boxfiller / loose product
Bags as FIXPAQ a D-PACK they are case packing in cartons using a high-speed automatic case packing machine COMBOX, and the cartons (crates) are palletized after checking the weight using either a conventional or robotic palletizer. Cartons are delivered using a special rail system from where they are folded.
Raschlel bags is palletizing by SYMACH palletizers.
---
Bag palletizing
The SYMACH palletizer suitable for raschel bags in the weight range of 2.5 to 25 kg at a speed of up to 26 pieces per minute. A wrapper and sampling sections are installed behind the stacker.
Carton or crates palletizing
The classic model of a palletizer first aligns cartons or plastic boxes in a specified pattern, which it embraces using a circumferential frame and places on a pallet. For boxes up to a height of 178 mm, a double layer can first be used to prepare a double layer to speed up palletizing. This method of palletizing is the least demanding on space and acquisition costs.
Carton or crates palletizing by robotic arms
Robotic arms placing cartons from COMBOX packaging stations and putting them on the pallets. These are later combined option of wrapping pallets or placing corners around cartons and strapping. The result is a 100% pallet suitable for transport and receipt by retail chains.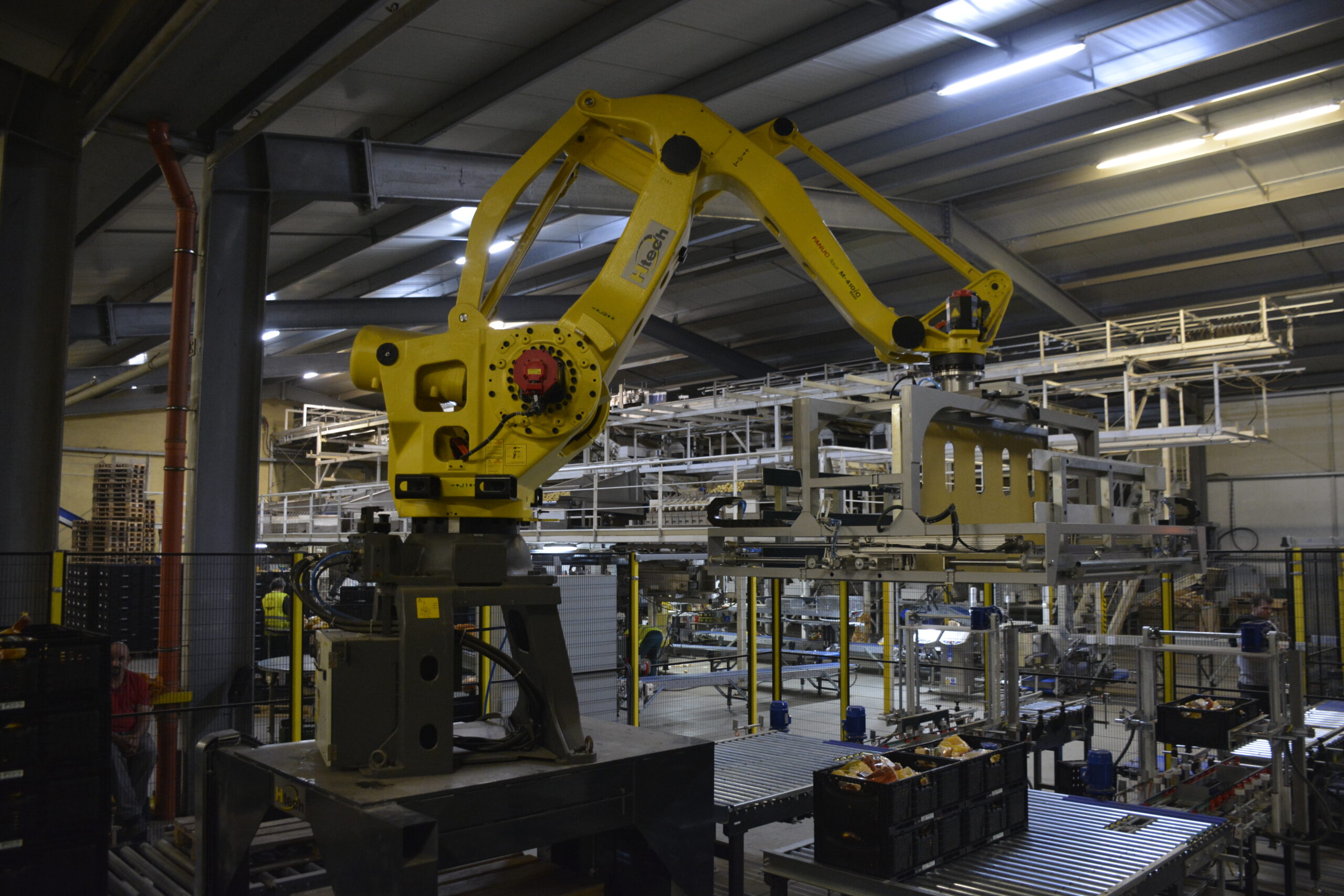 Case packing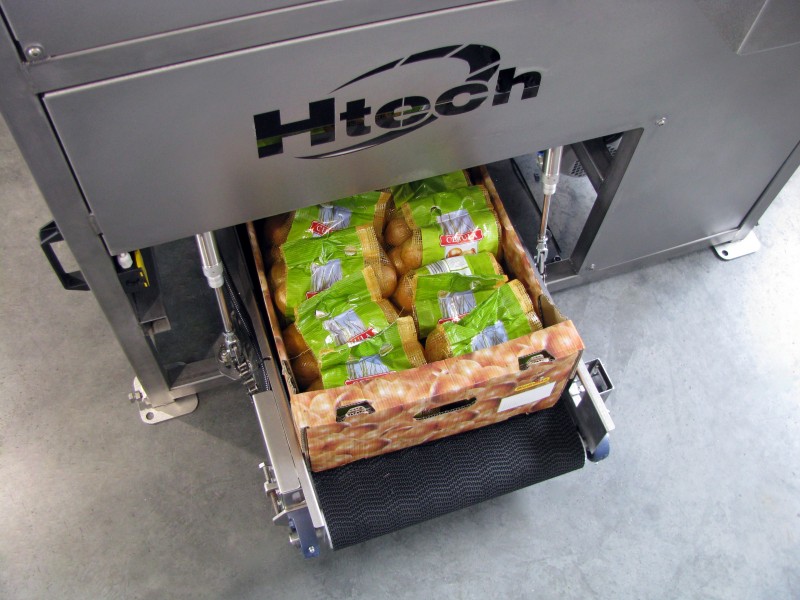 Primary combined packages from VFFS or HFFS packages are transported under the package back and combined from two packages into one line. The packages pass through an equalizing scale, which eliminates undersized pieces. Subsequently, they are placing in cardboard boxes or crates using special COMBOX packaging machines. After filling, the cartons are weighed with a check indicator weight and provided with a label before the final phase – palletizing.
Cartons or crates handling
Cartons are delivered to the place automatically according to the requirements of individual stackers.