Htech has long specialized in the supply of systems for washing, grading, weighing, packaging and palletizing process. For our clients, this component is key in terms of sales of their crops to retail networks. The final form of packaging can be determined by the demand for specific packaging from chains and stores, as well as the offer of a client who has a certain technology available. Our task is to offer clients such technological solutions that will be as universal, efficient and long-term reliable as possible with regard to the products available to them.
Most common solutions of packing:
HFSS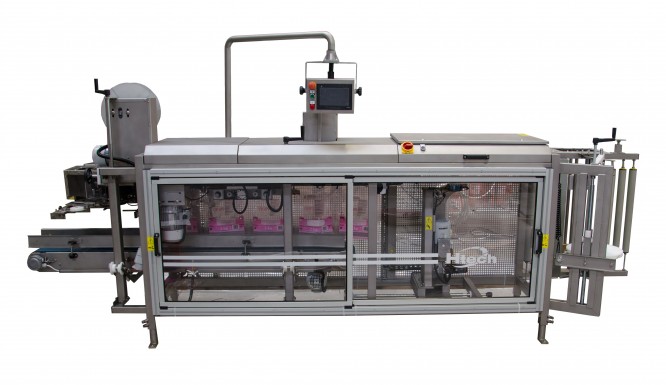 Horizontal packaging machines – the product is pack into the pre-made of non pre-made bags on roll or foil combined with netting. This is a very gentle and ecological way of packaging.
VFFS
Vertikální balicí stroje odebírají materiál z rolí, který je buďto předem připravený nebo je spojovaný až samotným strojem v průběhu balení. Plnění sáčku probíhá přes tubus ovíjený obalovým materiálem, případně do sáčků, které si stroj na svislé formovací jednotce připraví. U některých strojů může klient užívat více typů obalových materiálů a produkovat různé typy sáčků, což bývá zpravidla vyváženo vyšší pořizovací cenou.
Clipping machines
Clipping machines are popular for their simplicity and longevity. The product is brought into the net sleeve by a tube and closed by a metal clip, to which a label carrying information about the contents of the package can be added. The machines have different constructions according to the properties of the product and with regard to the maximum possible performance.
Pack into punnets
Punnets into BOPP film