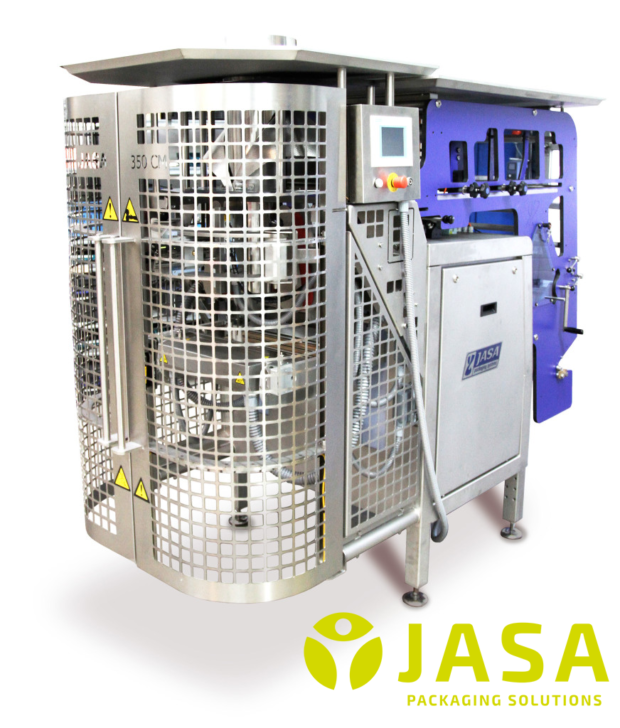 Vertical packaging machines are fast, efficient, hygienic and flexible. This stainless steel machines are perfect for a variety of products and packages.
Vertical packing machines works with a single film coil to obtain a package with three weldings. Two cross-weldings and one longitudinal welding. Wide variety of application includes loose products, granulated products, or products difficult to handle.
JASA's packaging solutions are incredibly flexible and allow you to easily switch between different sizes of packaging, and packaging materials in very short changeover times. If you so desire, our packaging machines can be configured to be fully automated packaging lines.
Universal and most common machines of Jasa company are following:
Code name
Package size
Add-ons and packages type
Jasa 250
200-1000 g
printer, film welding
Jasa 350
500-5000 g
printer, film welding
Jasa 350 QP
(Quick Pack)
500-5000 g
printer, film welding, separate material welding
Jasa 350 CM
(Continuous Motion)
300-1000 g
printer, film welding, modified atosphere
Product lists