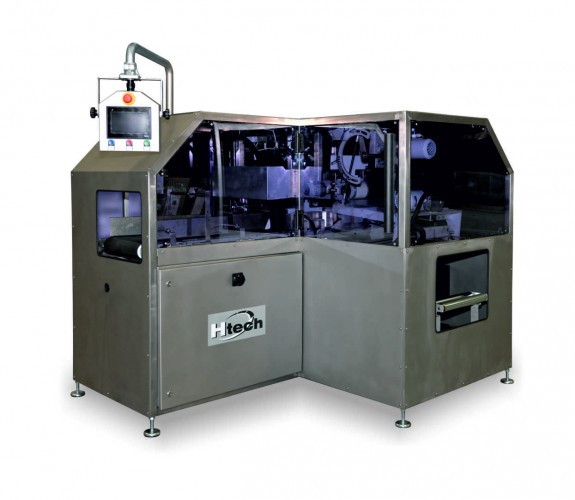 AK60 is a servo driven machine for casepacking plastic trays into carton or plastic boxes. It handles most of the common shaped trays containing medium to low sensitive produce in portions from 500 to 1000 g.
Machine is made from stainless steel and plastics for long life. The controls are very easy, once the program is set, the operator only choses the proper layout and packing can be started. The trays are let in the machine in line and the machine creates a pattern in order to place several trays into the box in one step. The system can rotate the box allowing also boxes with folded top to be filled. The casepacker is able to handle also trays completely wrapped in BOPP film.
The machine can be equipped with an empty box or crates infeed unit according to specific packhouse needs, checkweigher for single packages, labelling station for full boxes or crates.