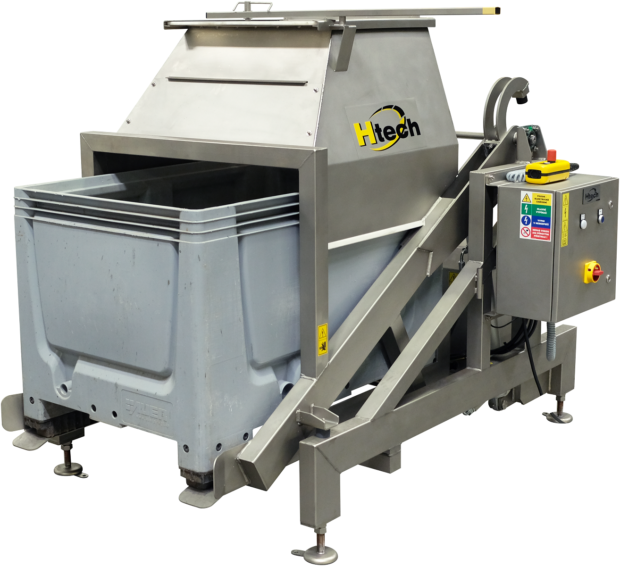 Automatic bin tipper is designed for gentle emptying of bins with soft and sensitive fresh produce.
As soon as bin is placed on the cradle platform, the tipping cycle is activated and bins are shut by a mobile closing cover belt and lift over an autoregulating base, that allows gentle and gradual emptying with minimal drop.
Bin tipper for delicate fruits
Handles multiple types/sizes of bins
Easy bin replacement
Due to ground level loading/unloading platform machine can be feed by forklift or manual pallet truck. The control panel allows the operator to switch between automatic or manual mode to minimise processing delays. and adjust function according to product used. Machine is equipped with a movable cover and autoregulation unit for safe bin loading.