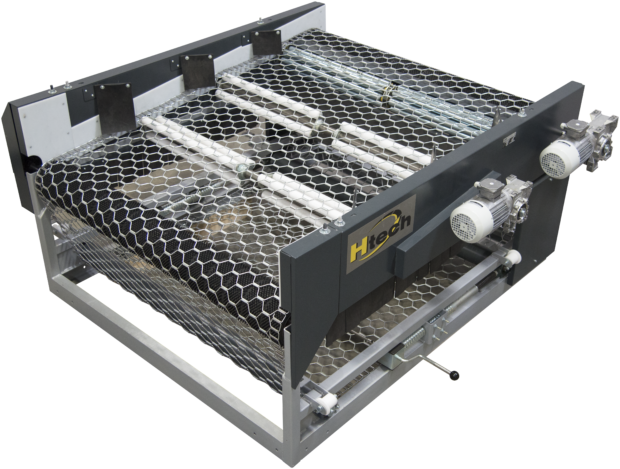 STR Easy Grader is high-capacity modular screen grader, that ensure accurate and gentle sizing of your produce.
This machine works on very simple principle – round or oval produce, such as potatoes and onions, are transferred onto rotating screen with openings at a set size. Small produce falls through the holes while larger produce is carried to the outfeed. This process is supported by mechanical shakers that gently vibrate the produce on the screen.
Fast and accurate sizing
Customisable steel or rubber screens
Variable speed shaft mounted drives
Available in two variants:
Standard – grading length 1.5m with one transverse shaker ideal for normal working conditions.
Extended – grading length 1.8m and two transverse shakers for better separation in extreme conditions
Multiple Screen Sizers can be placed in a row, each with slightly larger screen holes than the one before it, to separate produce into additional sizes.