Receiving hoppers are designed to be used in premises where area is an issue. It directly supplies products to the next process of a line while the boxes are loaded and unloaded at the box tipper.
Code name: ZD-03
Code name: ZAS01T-ZAS02T
Code name: BPH
ZD-03 RECEIVING HOPPER
It can be filled up by any standard bin tipper. It is designed to be filled by forklift too. If needed it can be also filled by big bags with opening at the bottom. Thanks to a durable belt it is the most suitable solution for potatoes, red beets or onions. Optionally it can be manufactured with belt carrots, parsley and other products.
ZAS01T-ZAS02T BULK HOPPER
ZAS high-capacity bulk handling hoppers, with extended infeed conveyor are ideal for start of any processing line. High volume capacity up to 2 tonnes allows easily filling by big bags or boxes.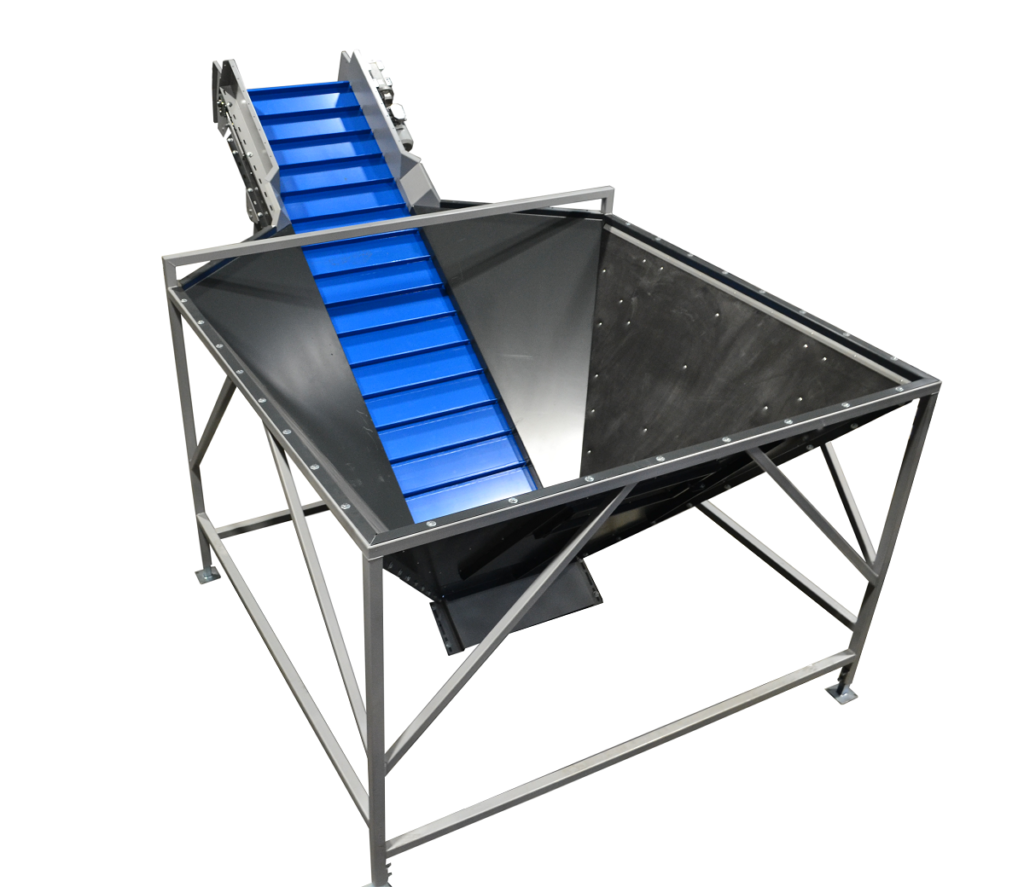 BPH INFEED HOPPER
These heavy-duty hoppers can receive almost any type of bulk vegetables and gently feed the produce on to further processing. This vegetable and bulb hopper can be custom built to different design or size. We provide stacionar and mobile models.
Product sheet
BPH