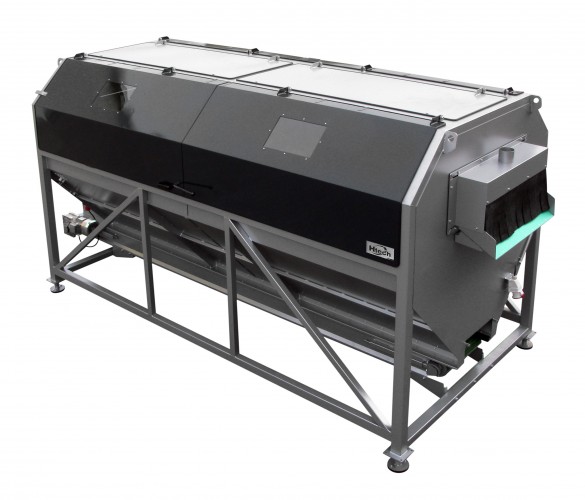 Onion topper is an automatic machine for separating dried tails of pre-dried onions of about 25 – 100 mm size.
The machine is built from mild steel with powdercoated finishing and is very robust to withstand heavy duty over many years. Depending on desired output it can be built in different versions.
Onions are shaken and moved over 2 – 3 vibrating screens, each equipped with a knife set to remove unwanted top tails from onion bulbs. A fan is also installed under each screen step and created a suction effect to drag the onion tails downwards and allow easier cutting.
Closed air circuit helps fight excessive stirring of dust and particle waste which is removed from machine at its bottom part.
Available models
| model | number of knives and screens | screen width | Maximum output |
| --- | --- | --- | --- |
| OT60_02 | 2 | 600 mm | 3 tons/hour |
| OT85_02 | 2 | 850 mm | 6 tons/hour |
| OT85_03 | 3 | 850 mm | 10 tons/hour |