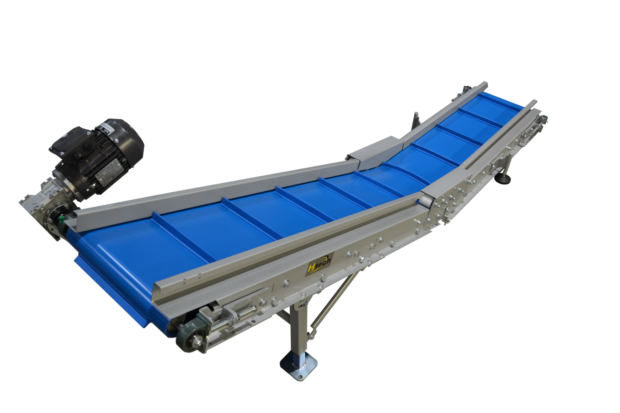 The take-away conveyor is tailored to transfer products from inspection section to boxpallets.
It can be also added to the packing machine to allow getting out packages. It's made of stainless steel. The conveyors is height adjustable. It can be customised upon requirements.
In chart below you can find standard offer or Htech take away conveyors. Length of belts are always customized to your needs.
| code-name | description | carrier | belt width |
| --- | --- | --- | --- |
| ODN | flat (with jack) | no | 230 mm |
| ODN 350 | flat (with jack) | no | 350 mm |
| ODN-L | angled (bagger output) | 20 mm | 350 mm |
| ODN-L | angled (waste output) | 50 mm | 350 mm |