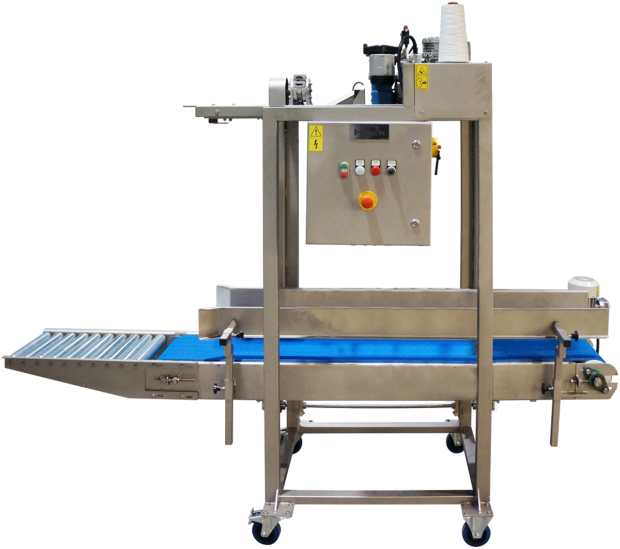 PR50 machine is ideal for closing single bags made from mesh, paper, polypropylene or jute materials.
Machine is made of stainless steel and therefore is very durable and easy for maintain. Each bag is manually placed on roller section with the opening up. Depending on the size of the bag, the supporting bottom conveyor can be moved fluently up and down by a handle to allow convenient work.
The automatically moving belt takes the bag over and there is a guiding double plate before the V-belts so no risk occurs that hands get caught by the belts. The Fischbein sewing head is simple to maintain, durable and its construction saves the thread that is clipped off right when the end of bag is detected by an optoelectrosensor. Closed bags can then be easily taken off the belt at the end.
The PR50 machine is inexpensive, cost effective and very easy to be moved around any packhouse. It is perfect for a small packhouse or as a complement of larger production lines, especially when linked to any of the popular one-channel dosing machines.
Product sheet
Open Book