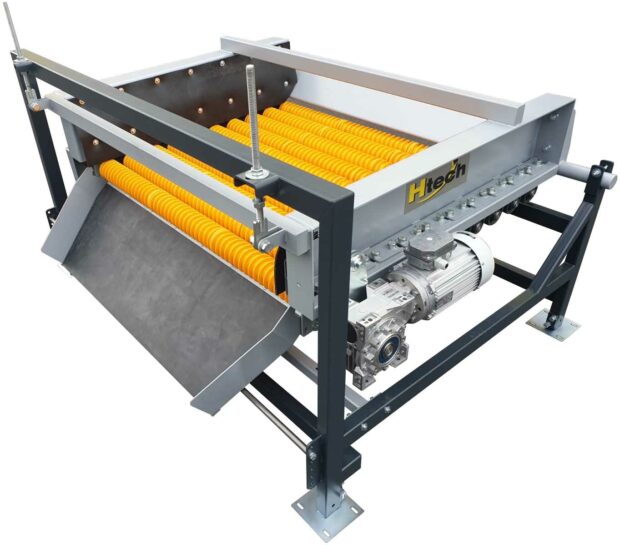 Coil Soil Remover is designed for removing loose soil, clods, stone and other debris from crops post harvest as well as for the sorting out the undersized products.
Code name: CR
Code name: CRV (Adjustable gap)
Crop is presented to the rotating coil rollers and as the produce travels over, any thing that is smaller than the gap falls through including loose soil, stones, debris and undersize produce.
Effectively removing of loose soil, sand, sprout etc….
Possibility of product sizing
Relieble and easy to maintain
6 or 10 rows of spiral PU coils
Angle adjustment allows to affect the intensity of the device's work. Coil Remover can be adapted in to an existing system or as part of a new line.
CRV model has an adjustable gap which is perfect for adapting the cleaner to suit various crops and conditions and it is also ideal for sizing out smaller crop up to 46 mm.