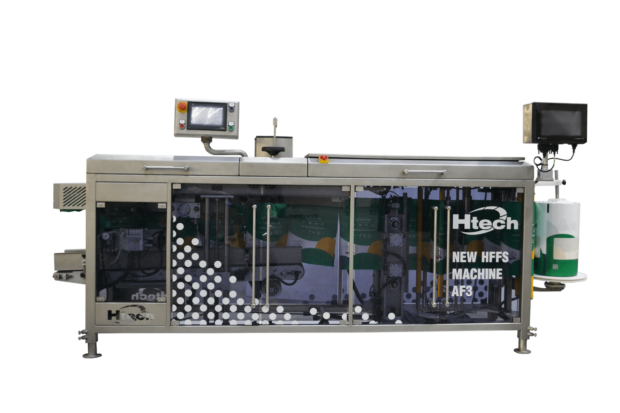 AF3 packing machine is a very powerful and fast tool for automatic packing of hard vegetables or citrus fruits into net, film, paper or biocompostable materials
Paper-Bagger is designed to work with sustainable packaging system including paper and other biodegradable materials as cellulosa or PLA.
Construction is manufactured from stainless steel and therefore is very durable and easy for maintenance. All the machine's functions are controlled by a programmable terminal through a touch screen so maximum output can be quickly and easily achieved.
AF3 can be coupled with almost any cycle operating dosing equipment on the market.
Optional add-ons
Thermotransferová/inkjet printer
special closure system
Product sheet
AF3